Anger Management 101
There more to life than love relationships. I would rather work toward my personal development so that I can be a better person and happier too with or without a love life. Whitney Houston sang, "learning to love yourself, it is the greatest love of all..." Well, let me correct that, loving yourself would be the second greatest love of all, because loving God would always have to come first and foremost. Hehe am trying to be a good Muslim here.
German political scientist
Karl Wolfgang Deutsch
once said, "The single greatest power in the world today is the power to change. The most recklessly irresponsible things we could do in the future would be to go on exactly as we have in the past ten or twenty years?"
My first step in changing my life is to change what I don't like about myself. Then I'd like myself better because eventually I would be the person I desire to become.
A Chinese Epigram I recently came across said, "If you are patient in one moment of anger, you will escape a hundred days of sorrow."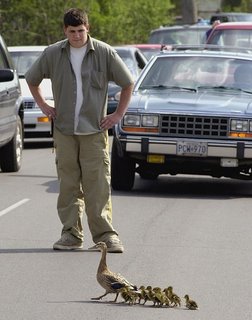 So, the first thing I want to change about myself is my tendency to be impulsive espcially with what I said to people who angered me. It's created some frictions in some of my relationships. No doubt I hardly show my anger, but when I do I tend to make my subject very very small. It's terrible of me, I know, but sometimes I just can't help it. If you only knew what kind of animals I'm dealing with to be angered as such. But still, that's a lame excuse. No matter how angry, I gotta keep my cool. If I can keep my cool at work, I should be able to take the same approach for my personal life.
Hehehe I remember when I was younger and life was slower than it is now, I used to have more patience and tact with everyone, and my thoughts and emotions were very aligned. My friends and colleagues used to describe me as Ms Calm, Cool & Collected because nothing actually angered me even with The Ex-Hubby's strings of extra marital affairs.
I dunno what happened there, but I think I changed after my divorce. Sometimes, I think I am still in trauma, shock, denial, whatever! Because The Ex Hubby abandoned me so suddenly, a closure from The Ex Hubby would help a lot. The strings of trials and errors did not help much. Now I'm determined not to have another relationship until I align my thoughts and emotions like the mechanisms in a clockwork.
So yes, better management of my emotions is my main agenda right now. Hehe back to school for "Anger Management 101" it is for me. Hehe it reminds me of a movie Adam Sandler starred in, "Anger Management". If I can overcome my anger and manage it better and turn it around into something positive, I would be calmer and would keep my cool in any situation in future. That would be my resolve for the next hundred days.